"Put your heart, mind, and soul into even your smallest acts.
This is the secret of success."
Swami Sivananda
Hello Again: It Has Been A While…….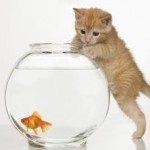 Hello.  It's me again:  Madelynan Doyle, Phd, counselor, therapist, blogger, mother, friend……..  I've not posted in quite some time.  I was beginning to think that my site was a waste of my time and that I was writing for myself without any followers.  I am happy to say that I have an increase in viewing as you can see from the comments and I want to take the time to thank all of you that have read and then taken the time to make such positive comments.  Your comments have motivated me to get back into writing but before I get back into the rhythm of writing on a regular basis , I would like to make my credentials and services perfectly clear.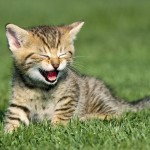 First of all, I am no website guru.  In fact, technology often frustrates me.  Many of you have asked me where I got my design.  I paid for it through a company who has since gone out of business and although my site looks like a Word Press site, the design was privately set up.  For those newbies who have been asking for suggestions about how to set up a site, my recommendation is to go to Word Press.  They are the best and free.  There is no need for the expense of a privately designed site until your site is  making you money.  For those who have asked about hosting, I would recommend Hostgator.  Hostgator is reasonable and offers tons of technical support and learning tools.  I am technically challenged and rely on their technical support through their chats.  The people in live chat are wonderful. And, for those interested in writing, just write.  Write everyday about anything.    And save everything because out of your writing you will find topics, themes, and work you can expand on.
My real skill and expertise comes in the field of psychology.  I am a licensed counselor and mental health therapist with a doctorate in clinical hypnotherapy.  Although I do not work in clinical psychopathology which requires  medical, psychiatric diagnosis and most often psycho-pharmacology, I do work with everyday, psychological distress that comes along with the human experience.  The process of living includes challenge each and everyday and we are all entitled to experience joy. My goal in therapy and in my website is to show people their inner strength and their ability to find joy even through the toughest life challenges.  So, don't go it alone.  It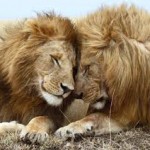 always feels better to reach out to somebody.   I offer teleseminars which are really therapeutic sessions over the phone.  If you are not local to my office in Lynbrook, I can arrange a telephone session for individuals or group sessions over the phone.  I teach you to be in charge of your own personal growth and to explore life's pleasures even in the worst of times.
So don't go through life's challenges alone when you don't have to.  Reach out for help.   Feel free to contact me through my email at:  mdoyle@yourexcellencewithin.org  or call for an appointment at 516-236-3290.  I have office visits, phone visits and skype visits. It's a new day.  You don't have to be physically close.  We have new technology!   Together let's  find your joy…..