"Put your heart, mind, and soul into even your smallest acts.
This is the secret of success."
Swami Sivananda
The Ride Called Life: Enjoy!
Life offers challenges and often we may feel we are on a roller coaster.  Some days we feel great and we are offered, positive, wonderful experiences and other days we experience events that bring us sadness and strife.  Each day brings us an experience to learn from and grow from: yes, even those difficult days.
I like to believe we are placed on earth to school ourselves for the next dimension:  that experience of everlasting, eternal bliss.  However, there seems to be many  lessons we have to learn before we get there.  Each time we think we are reaching a state of happiness, something will come up to challenge that state: illness, death, crime, divorce, pain and so much more of what life has to offer.  Hence the roller coaster of life.  Stuff happens.  Life happens.  Pain happens.  So, what's it all about?  I think it's about forgiveness. I think that stuff offers us opportunity to forgive.
It's so easy to get angry.  It's so easy to blame.  It's so easy to feel hurt.  It's so easy to think things are happening to you by others.You are driving, heading toward work and someone cuts you off.  You get ticked off and curse or engage in "sign language" you are not proud of.  You feel so angry and blame the driver for being willfully obnoxious.  Meanwhile, the driver was also driving to work.  The driver was actively engaged in thoughts about work.  The driver simply was not thinking about his or her driving and made a mistake.  Was he really guilty of willfully cutting you off.  The driver was literally unconscious.  The intent was not to cut you off; the intent was simply to get to work and resolve whatever issue was causing the driver to not concentrate on driving. But you become angry and upset and the whole experience can set the tone for your day.  Why ruin your day. Forgive the mistake and continue with your day.I think we often convict others of crimes they really had no intention of committing.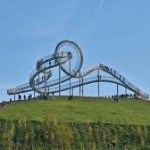 How many times do you get upset with your boss, or your boss gets upset with you or a fellow worker and you don't understand how the boss can possibly be blaming you or your coworker for something done or not done?  You get together with colleagues and create a whole scenario about the situation, with everyone contributing a factor.  Ah, but is the factor a fact or have you all just created a story?
It easy and quick to get angry.  But, what if you took a step back, took a deep breath, and thought to yourself, relax.  Don't jump to conclusions.   Sometimes it sounds insulting and accusatory.  Most often, it's not really about you.  It's usually about an internal struggle of the other person. So relax, take a step back, take a deep breath and think.  Forgive the situation.  Often, it's really not about you as much as it is about other conflicts.  If it is about you, what is the conflict within you?  Forgive and let go.  Don't create stories.  Stick with the facts and don't judge.  Forgive and let go and give yourself an opportunity to grow.
For every drop, there is a lift on this roller coaster of life.  No matter what the situation, step back, take a deep breath and relax.  Find the point in the ride you enjoy and concentrate on that.  Learn to enjoy the ride and let the bumps along the way just go by the wayside.  Take your seat, open your eyes and enjoy the ride.
And if you find you need a little help, guidance or support on this roller coaster of life, call 516-236-3290.  My office is located in Lynbrook, New York but I have phone sessions as well as skype sessions so you do not need to be local.